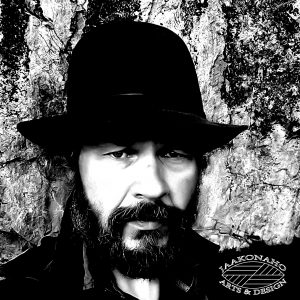 BRIEF INTRODUCTION
My name is Pasi Jaakonaho. I was born in Haapajärvi, Northern Ostrobothnia. Now I live and work in up north of Finland, Inari.
I have educated myself as master bladesmith (degree by Finnish National Agency for Education) and Master of Culture and Arts. More accurate CV you can find here. 
IDEOLOGY
My goal is to design and produce high-quality and durable artefacts. I also want to share my part in sustainable development. Therefore I aim at using mainly local natural and recycled materials in my work.
My artefacts have the Key Flag symbol granted by the Association for Finnish Work.